The Benefits Of An Aero Pilates Reformer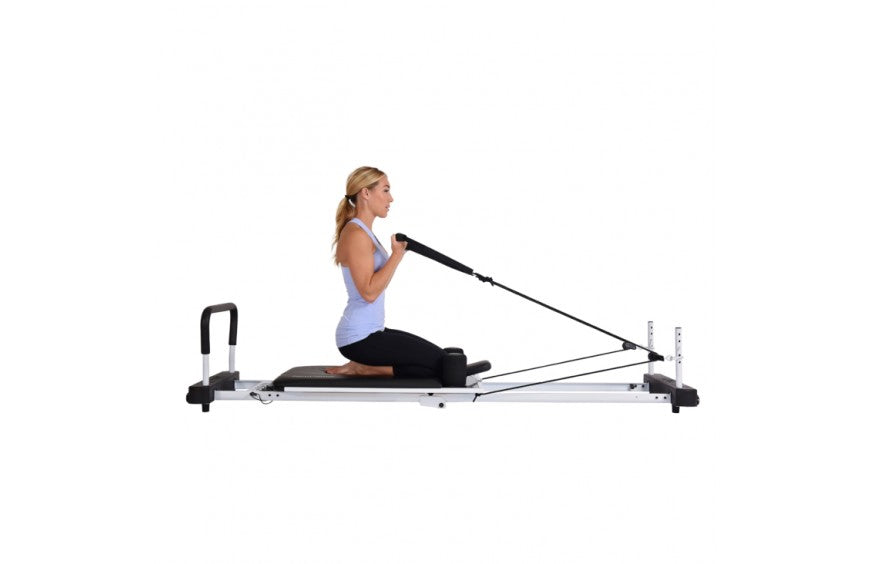 When deciding between different Pilates Reformer Machines, it can often be difficult to navigate between all the different options available. One Reformer available at Pilates Reformers Australia is the AeroPilates 5 Cord Reformer.
So Why Choose a AeroPilates Reformer?
The 5 Cord AeroPilates Machine was designed to bring your studio workout into your home, made specifically for home gyms. The 5 Cord system provides increased variability and adjustability to your Pilates workout. Pilates Reformers Australia also stock a variety of cord strengths that can be added to your Pilates Reformer; Black Cords being medium strength (already included on the 5 cord reformer), Yellow Cords being half strength, and Red Cords being double strength to increase resistance.
In addition to AeroPilates Cords, Pilates Reformers Australia is also a stockist of a variety of other AeroPilates accessories including Carriage Wheels for Foldable Reformers, Reformer Ropes, Shoulder Pads, Pull Up Bar and the Bungee Cord for the Cardio Rebounder. You can also purchase the Aero Pilates Wall Chart full of colour photos with complete descriptions including tension and number of repetitions.
Interchangeable with some of our Align – Pilates accessories, the AeroPilates Reformer can accommodate some of our Align – Pilates Hand straps, Sitting Boxes and Foot Straps, so you can spice up your home workout! ! Not to mention our Australian filmed workout links filmed on Align-Pilates Reformers can also be adapted to suit AeroPilates.
---