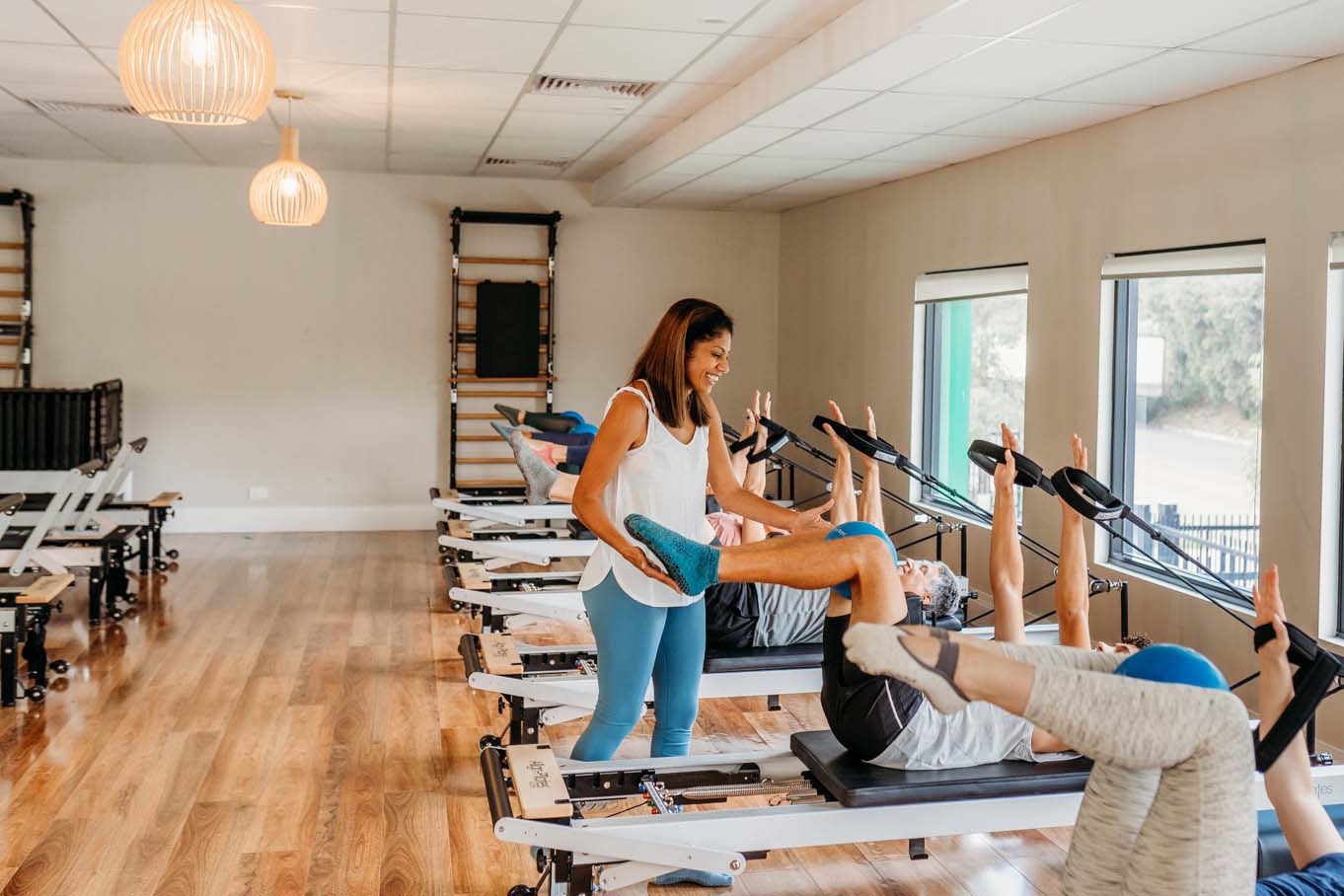 Need help
starting your studio?
with over 10-years of pilates studio and product experience, we're the Pilates Experts.
Work With The Pilates Experts
In our 10-years of industry experience, we have helped a multitude of entrepreneurs turn their dreams of starting a Pilates Studio into a reality. We've compiled a selection of resources to help you start your journey to success.
Compare Models
Your business model will be a factor in what type of equipment you will need. Our comparison page will help you compare the features of our different Reformer models in our Align-Pilates® Range.
Compare Models
Equipment Bundles
If you plan to run a variety of classes, you may need a range of Pilates Equipment & Accessories. In that case, our Studio Equipment Bundles are the perfect package deal to help you get started!
Explore Pilates Bundles
Set Up Your Studio Shop
Any and all revenue streams in a business help it to succeed.  An 'In-Studio' shop is the perfect way to not only boost revenue but also provides your clients with the ultimate experience.
Become a Toesox Stockist
Looking for more information?
Our team of engineers, customer service consultants, and fitness professionals have spent the last ten years in the Pilates industry growing their knowledge while also establishing new and existing relationships with all clients and important people of the industry.
It's thanks to our extensive industry knowledge and experience that we comfortably call ourselves, "The Experts in Pilates".
Get Started Now
The form below is designed to give our team more information about your Studio plans. This will help us to get a better understanding of how your studio is going to look and feel.