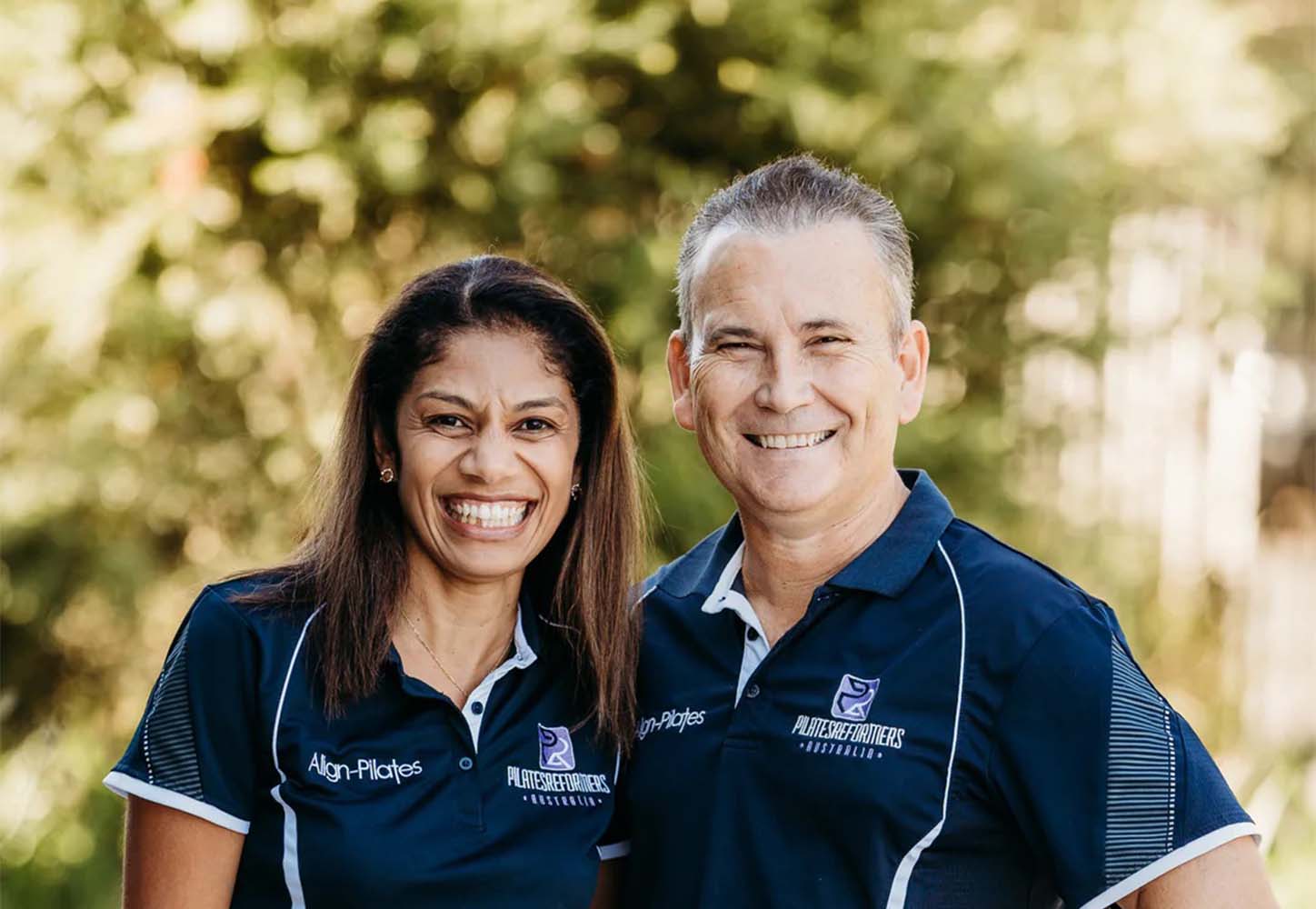 When you buy online, how can you trust that you are getting a quality product?
Anyone who has ever bought anything online, whether a frivolous purchase or significant investment, will know how hard it is to verify quality. When it comes to buying Pilates Reformer machines, quality is key to both safety and performance. So how can you be sure that your supplier does not compromise on these critical measures?
It starts with a solid foundation and understanding of how the machines will be used. Partaking in the practice of Pilates before starting Pilates Reformer Australia over a decade ago, husband and wife duo Adrian and Cheryl had worked with the good, the bad and the never to be touched again varieties of Pilates equipment. Together this duo knew the genius and integrity that was intended by Joseph Pilates in his original Pilates Reformer equipment designs. Over the years they have seen the best and worst versions of how classical equipment has been adapted for the contemporary style of Pilates. The team was determined to ensure quality options were available to both home Reformer users and Pilates studios alike.
Pilates Reformers Australia doesn't believe in a "one size fits all" machine. They believe in quality options to suit all people and requirements, as user needs can vary. To accommodate this, Pilates Reformers Australia, together with Align-Pilates UK, have manufactured Pilates Reformer machines which are available in several heights, sizes and styles to suit all body sizes, types and requirements.
A "no compromise" approach to quality and safety is at the heart of Pilates Reformers Australia, and the reason why Cheryl and Adrian set out to ensure that their Reformer machines were able to carry independent quality standard certification – a daunting and often avoided process for many in the industry. ISO and CE standards exist worldwide to support consumers in identifying a certified quality product, something Pilates Reformer Australia is incredibly proud to carry.
"We stand behind our quality and industry leading warranty options too, positioning Pilates Reformer Australia as the market leader in Pilates equipment in Australia," said Cheryl. "We offer a limited lifetime warranty to both our commercial and at-home Pilates Reformer machines."
While product quality is paramount, Pilates Reformers Australia also ensures that the quality of their service is second to none, regardless of where you are based in Australia. Together with our dedicated and trusted distributors, all customers located in metropolitan and selected regional areas around Australia, can benefit from a personalised delivery. Receive a detailed hand-over and instructions for your equipment. This impeccable service allows you to begin your Pilates journey on the right foot and ensures that maximum enjoyment and benefit is had from your Pilates Reformer machine.
If in person doesn't suit, we harness the power of virtual communication and can support you by phone, email, online chat or video link to answer any question you may have - 24/7! With countless five star google reviews, Pilates Reformer Australia is trusted for its quality equipment and service.
Pilates Reformer Australia continuously strives to improve its quality and impeccable service history, giving you peace of mind when it comes to verifiable trust you can count on.
---