Keeping Your Pilates Equipment Sanitary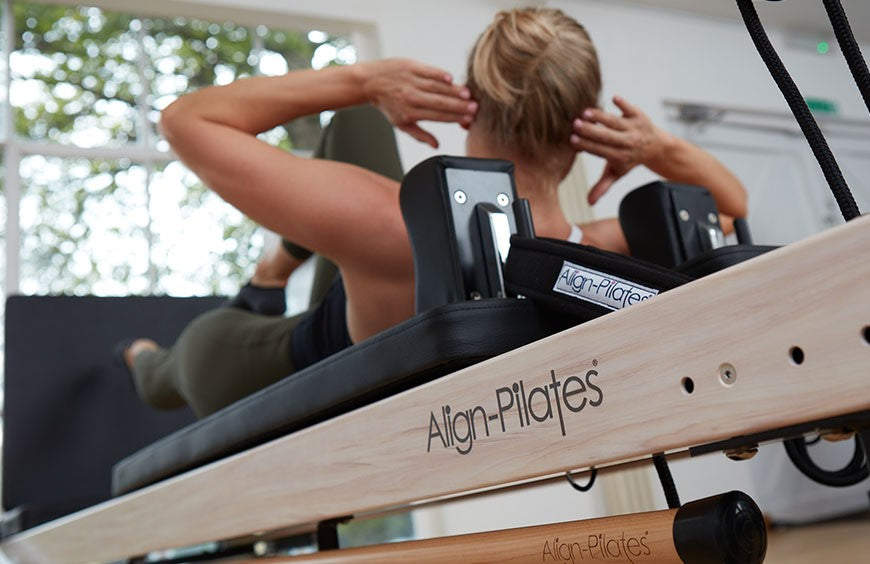 Keeping your Pilates Equipment Sanitary
 Why alcohol based products will destroy your upholstery and Pilates Equipment.
Upholstery is a hard material by nature, therefore, during the manufacturing process the upholstery is softened with conditioning agents in order to make it feel pliable and useable.
Alcohol based cleaning products, will remove the softening agents and return the upholstery to its original state causing your vinyl to dry and crack. They can also cause deterioration to wood surfaces, as the chemicals attack and destroy the protective coating applied to the wood finish. These alcohol based products include agents like; baby wipes, alcohol based gym wipes, tea tree oil, window cleaner, eucalyptus oil, essential oils, or silicones.
How do I clean my Pilates Reformer Machine?
There are many non-alcohol based products out there that are designed to clean upholstery and kill germs or bacteria. For our Align Pilates Equipment we recommend the use of 2XL Gym Wipes. First and foremost 2XL Wipes kills 99.9% of germs and is a high quality USA made product that doesn't use any chemicals that can be considered harmful to the skin or upholstery.
Consider our 2XL Anti-Bacterial wipes which have been approved by the EPA in the USA to show effectiveness against COVID-19 for your studio – sold in a box containing 4 refill bags. Or consider the 2XL Force2 Disinfectant Wipes – sold in a handy cannister with 180 wipes perfect for your home studio, Pilates reformer, or gym.
Better yet, consider trying CleanLife Australian Made Antibacterial Wipes – Sold in a box containing 3 refill bags.
Covers for your Pilates Reformer Machine.
The Align-Pilates Reformers can be accessorised with a range of covers for your reformer machine, making it easier, quicker, and more effective to clean your Pilates equipment after each use. These include:
Carriage Covers/Protectors – Consider using a carriage protector to cover the upholstery of your Pilates reformer. Quick and easy to attach/remove, the carriage covers are available for the A8 and C Model Pilates Reformers
Anti – Slip Pads – These small mats are traditionally used to add extra grip when performing standing exercises, however, they can also be cut to size and used to protect the head rest of your Pilates reformer.
Upholstered or Washable Straps – All our Align-Pilates Reformers include a pair of fabric double loop straps. These can be easily switched for a pair of any of our cleanable straps including the; Washable Pro Double Loop Straps, Wipeable Single Loop Straps, or the Wipeable Double Loop Straps.
For more information on how to keep your Pilates Equipment Clean and Sanitized contact us by emailing info@prateam.com.au or call 1300 107 331
---